"Objective advice from people without a personal, financial or political agenda has been priceless for me. It enabled me to resolve seemingly overwhelming problems through negotiation".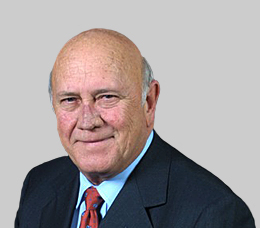 What We Do
GLF exists to support political leadership and good governance around the world by making available the experience of former leaders to today's national leaders.
GLF operates discreetly and in confidence, with GLF Members typically working in small teams to give frank and private advice on specific issues of concern to Heads of Government and on general governance issues.
Since it was formed in 2004 GLF has worked in 23 countries across the world with a number of engagements continuing for several years.
The GLF Concept
Effective governance is essential to the delivery of opportunities, development and accountability. Yet as new forces emerge to advance a more free, open and sustainable model of development, many leaders face polarized societies, populism, economic crises, institutional failure, the flouting of international norms and a plethora of advice from international agencies, their donor communities and private consultancy firms.
GLF comes with no agenda of its own, or of any government or organization. It is a not-for-profit foundation and its Members no longer seek high office. The agenda is always set by the Head of Government, with GLF Members acting as personal, private advisors, offering impartial advice, given on a peer-to-peer basis, drawing on their own personal experience.
GLF Members contribute to the work of GLF as private individuals, out of the spotlight, motivated by a desire to help current leaders tackle challenges that they themselves once faced.
GLF's approach is defined by strict confidentiality. This approach bypasses protocol, ensures privacy, facilitates the establishment of a relationship of trust, and ensures that if a leader is helped to take a successful initiative he can assume the credit for it, strengthening and reinforcing his credibility.