"Leaders – individual human beings – make all the difference when it comes to meeting the challenges of governance; GLF exists because they need all the help they can get".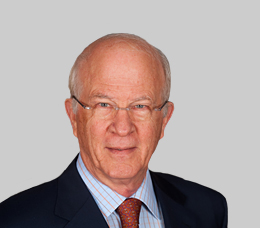 "Good politics is the art of enabling ordinary people – each one of them with their own strengths and weaknesses – to live a self-determined life in dignity, prosperity and security".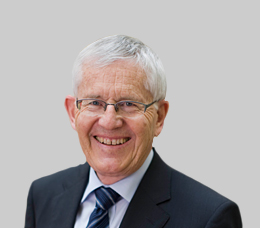 The work of the Global Leadership Foundation to improve the quality and effectiveness of governmental leadership and governance improves stability, assists development and reduces suffering and poverty.
Its way of working enables former Heads of State to share their experience with today's leaders; this is especially relevant in fragile and developing countries where institutions are immature or do not yet exist and, as a result, the role of the individual leader is proportionately greater.  In such countries, improved leadership and governance are vital to improving political and economic development and reducing corruption, instability, suffering, poverty and distress.
Since it was formed in 2004 GLF has worked in 23 countries around the world.  However, owing to the confidential nature of its work, GLF does not publish the names of these countries in order to protect the integrity of the relationship with the Head of Government. What we can observe, however, is that GLF has made a definable difference in the following areas:
Security and conflict management
GLF's advice to a Head of Government at a critical moment in his negotiations with opponents in a civil war facilitated regional mediation which led to the release of hostages, a reduction in the fighting and improved prospects for a negotiated settlement;
At the request of the UN, GLF combined with military expertise to help lower tensions between police and military which had led to open conflict. GLF involvement resulted in the successful resumption of a vital UN programme of security sector reform;
Discreet discussions with a president and his advisors led to a country adopting a regional, as opposed to a purely national, response to a conflict in its neighbouring country.
Elections
GLF's presence at the first free elections run by a newly independent state and their separate conversations with the leaders of all participating political parties helped ensure a peaceful and transparent election;
GLF assisted the Election Commission in a country with a history of electoral violence which held peaceful elections under a new Constitution;
GLF contributed to the lawful and peaceful conduct of elections in a potentially divisive situation through meetings with leaders of main political parties, military leadership and electoral commissioners. 
Transition
GLF, through its Members, brought the personal experience of successful transition in South Africa and Indonesia to a country itself undergoing a difficult transition, with private meetings with all parties involved;
GLF's engagement with the Head of State of a country facing significant political transition at a time of renewed conflict helped ensure that the transition was peaceful and negotiations replaced conflict.
Trade and economic management
GLF involvement with the development budget process led to a three year programme which transformed the management of a Ministry of Finance;
GLF helped a developed but formerly isolated country with accession negotiations to a global trade body;
GLF advised a leader and members of parliament on macro-economic policy challenges in relation to the exploitation of natural resources;
GLF advised a Head of State on matters relating to FDI, relations with multilateral lending agencies, land tenure reform and micro-financing.
Efficient governance and constitution building
GLF arranged for a former Speaker of Parliament to give personal, peer to peer training to an untried Speaker of a brand new Parliament post-independence, changing some standing orders to enable the Parliament to function;
GLF instigated and supervised the re-organisation of a President's office to remove blocks to the effective delivery of the government's programme and the successful communication of the leader's message;
GLF brought the regional expertise and experience of one of its Members to advise on the drafting of a new Constitution;
GLF helped a presidency realize its stated intention to fully implement the signed peace agreement with particular reference to the internal political and constitutional issues.
Examples in the public domain, where a leader has indicated he is happy for GLF to publicize its involvement, are as below:
Mozambique, 2016
GLF co-chaired peace talks between government and the main opposition party following escalating conflict across the country.
Ghana, 2013-14
GLF helped ease political tensions following a disputed election and brought independent advice on resource management and fiscal responsibility to parliamentary oversight committees.
Kenya, 2011-13
GLF supported the newly created Independent Elections and Boundaries Commission before and after the closely contested elections in 2013.
Haiti, 2011
In partnership with Club of Madrid, GLF helped the Haitian government set political and economic priorities in relation to security, the delivery of public goods, the relationship between political parties,  parliament and local authorities; and judicial and penitentiary reform.
Timor-Leste, 2007-09
GLF helped to strengthen democratic institutions, ease pre-election tensions, maintain positive relationships between parties working towards security sector modernisation, and improve the efficiency of the Ministry of Finance.