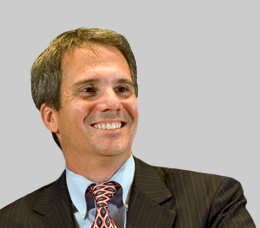 President, GLF (USA)
Biographical Information
Jim is the founder and president of Keppler Speakers. The firm is the largest privately-held speakers bureau in the world, and its clients include heads of state, prominent journalists, groundbreaking explorers, Academy Award-winning actors, sports legends, corporate executives, best-selling authors, and leading business consultants. Their customer base includes universities, corporate and association groups, and civic organizations throughout the United States and over 50 foreign countries.
Jim was born in 1957 in Cincinnati, Ohio, and grew up in the suburbs of San Francisco, Chicago, and Washington, DC. He earned his college degree at Marquette University, where he headed the student government education and programming committee and managed the summer concert series at nearby Alpine Valley Music Theater. Upon graduation in 1979, Jim worked as an agent for the American Program Bureau in Boston.
In 1983, Jim moved to Washington, DC to form Keppler Associates. Beginning with two employees and one speaker, the firm has grown to become one of the most prominent and respected booking agencies in the world. He has received numerous awards from and is a frequent presenter to industry groups such as the International Association of Speakers Bureaus, the National Association of College Activities, Professional Convention Managers Association, the National Speakers Association, and the American Society of Association Executives.
Jim lives in Alexandria, Virginia.