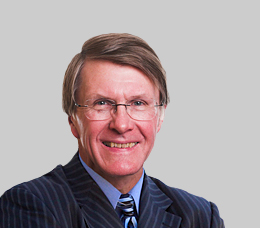 Trustee, GLF (UK)
Biographical Information
Seamus Smyth is the Senior Partner of Carter Lemon Camerons LLP and he specialises in commercial litigation in court, arbitration and alternative dispute resolution.
Born and educated in South Africa, Seamus was admitted as an attorney in South Africa in 1972 after graduating at Wits with a BA (English) and LLB; Seamus moved to England in 1974, was admitted as a solicitor in 1977 and graduated with an LLM (UCL) in 1978. In 1990 he obtained a Diploma in International Commercial Arbitration (Queen Mary).
His field is business-based litigation and arbitration covering a wide range of matters; he has experience of a wide range of disputes faced by clients in the UK or overseas. He has a strong connection with the legal profession in South Africa which he visits regularly. Much of his work recently has been in the area of arbitration, particularly as to enforcement of arbitration awards. Seamus's interest in and knowledge of detail in arbitration law is demonstrated and informed by his role as a visiting senior lecturer at London Metropolitan University teaching a post graduate arbitration course.
He is a Fellow of the Chartered Institute of Arbitrators (since 1991) and is a former President of the London Solicitors Litigation Association and Chairman of the British South African Law Association. Seamus is also chairman and a trustee of the Michaelhouse UK Trust.
When the practice and his family permit it, he is a keen golfer and occasional cricketer. He owns a crystal ball and would dearly love to learn how to put it to its proper use, rather than just as a paperweight.