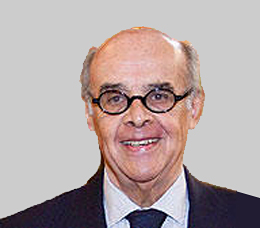 Ricardo Luna
Minister of Foreign Affairs, Peru 2016-2018
Minister of Foreign Affairs, Peru 2016-2018
Public Career
Ricardo Luna has been a career diplomat in the Peruvian Foreign Service for over forty years, having served as Ambassador to the United Nations (1989-92) and Ambassador to the United States (1992-99).
Luna's multilateral professional experience began in the seventies working for the UN in Geneva in the areas of disarmament, trade and development and non-aligned issues. He has held numerous key positions both in the Ministry of Foreign Relations and abroad, serving in London, Tel Aviv, Geneva, Washington DC, New York, Paris and Quito.
Subsequently, Luna has been Undersecretary for Multilateral Affairs, a delegate to more than fifteen sessions of the UN General Assembly, and Deputy Representative to the Security Council during a critical phase of the Cold War at a time when Javier Perez de Cuellar, a senior colleague and fellow Peruvian national, was the U.N. Secretary General.
In 1992 , he was appointed Ambassador of Peru to the United States, a position in which he remained until 1999. Having been directly involved in conflict solving processes in Central America, in the eighties, he played a key role in the Ecuador-Peru peace negotiations (1995-98).
Between 2006 and 2010 he was appointed ambassador of Peru to the United Kingdom.
In July 2016 he was appointed Minister of Foreign Affairs President Pedro Pablo Kuczynski.
Activity outside of Public Politics
From 2000 to 2006 Ricardo Luna devoted himself to academic activity as visiting professor at the Woodrow Wilson School of Princeton, the School of International Affairs of Columbia, the University of San Martin de Porres, Brown University and Fletcher School of Law and Diplomacy at Tufts University.
He has also served as a visiting professor at the Kluge Center of the American Library of Congress, again at Princeton, the Institute of Political Studies in Paris, the Diplomatic Academy of Peru and has been a fellow of the Policy Institute at the John F. Kennedy School of Government at Harvard University.
Ricardo Luna joined GLF in 2018 and he has since been involved in a GLF project in Central America.