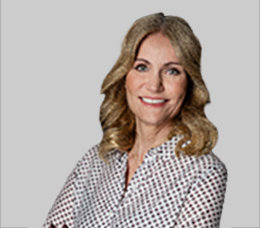 Helle Thorning-Schmidt
Prime Minister, Denmark 2011-2015
Prime Minister, Denmark 2011-2015
Public Career
Helle Thorning-Schmidt served as a Member of the European Parliament for Denmark from 1999 to 2004 before being elected to the Danish Parliament in 2005. She served as the leader of the Social Democrat party from 2005-2015 and was the first woman to do so. Ms Thorning-Schmidt served as Prime Minister of Denmark from 2011-2015, steering the country through the aftermath of the financial crisis.
Activity after Public life
Following her term as Prime Minister, Ms Thorning-Schmidt was the Chief Executive of Save the Children, where she oversaw the work of 17,000 members of staff in 120 countries. Here, she was deeply engaged in highlighting the humanitarian crises in Yemen and Syria, and the Rohingya refugee crisis.
In 2017, Thorning-Schmidt was named as one of the world's greatest leaders by Fortune magazine.
Thorning-Schmidt joined GLF as a Member in 2022
  Memberships & Affiliations
Co-Chair, Meta Oversight Board
Chair, Danish Football Union's Governance Committee
Board Member, Vestas
Board Member, Safelane
Board Member VISTA Equity Partners
Board Member, DJE Holdings
Board Member Carsøe
Board Member, Schwab Foundation for Social Entrepreneurship
Advisory Board Member, Atlantic Council
Advisory Board Member, US Council on Foreign Relations
Trustee, European Council for Foreign Relations
Trustee, International Crisis Group
Member, Berggruen 21st Century Council
Member, Pan-European Commission (World Health Organisation)