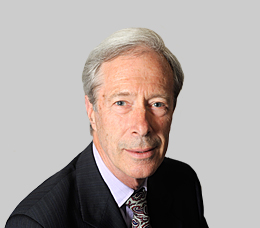 Sir John Shepherd
GLF Board Member
Trustee, GLF (UK)
Former Secretary General 2004-2007
GLF Board Member
GLF (UK) Trustee
Former GLF Secretary General 2004-2007
Biographical Information
John Shepherd was born in Edinburgh, Scotland, and holds degrees in economics from Cambridge and Stanford Universities.
He was appointed to the Board of GLF Global Leadership Foundation in January 2007, having served as the Foundation's first Secretary-General for the three years from January 2004 to December 2006. He remains closely involved with GLF activities, continuing to manage (part-time) a project in addition to his role on the Board. He also serves on the Board of GLF (UK).
Prior to his involvement with GLF, John served in the British Diplomatic Service for nearly 38 years, concluding as Ambassador in Italy. As a diplomat he specialised in (a) the Middle East (where he served in Lebanon, Jordan and – as Ambassador – Bahrain, as well as Director for the Middle East in the Foreign Office) and (b) the European Community/Union. In his last position in the Foreign Office headquarters he was Director-General for the non-European world as well as for Trade and Investment, and a Member of the Foreign Office Board.
Sir John Shepherd is Chairman of the Norbert Brainin Foundation/Camerata Asolo, Deputy Chairman of the Bahrain Society, President of the Foreign and Commonwealth Office Association and an Honorary Patron of Venice in Peril.