At the invitation of President Armen Sarkissian, a GLF team visited Yerevan on 12-14 May 2019.
The GLF team was led by Micheline Calmy-Rey, President of the Swiss Confederation 2007 and 2011 and Head of the Federal Department of Foreign Affairs 2003-11 and included Thomas Pickering, US Under-Secretary of State for Political Affairs 1997-2000 and Hervé Ladsous, a senior French diplomat who was United Nations Under-Secretary-General for Peacekeeping Operations 2011 -2017. It was accompanied by GLF Projects Director Amitav Banerji.
During the visit the GLF team met with senior representatives of both the executive and legislative branches of government. Meetings were held with Mr Armen Sarkissian, President of the Republic; Mr Tigran Avinyan, Deputy Prime Minister (in the Prime Minister's absence on official overseas travel); Mr Zohrab Mnatsakanyan, Minister of Foreign Affairs; Mr Ararat Mirzoyan, President of the National Assembly; and Mr Armen Grigoryan, Secretary of National Security Council.
The team also held discussions with two think-tanks – the Armenian Research and Development Institute (ARDI) and the International Center for Human Development (ICHD) – and visited the TUMO Centre for Creative Technologies. In addition, there was an interactive session with a group of diplomats and other civil servants.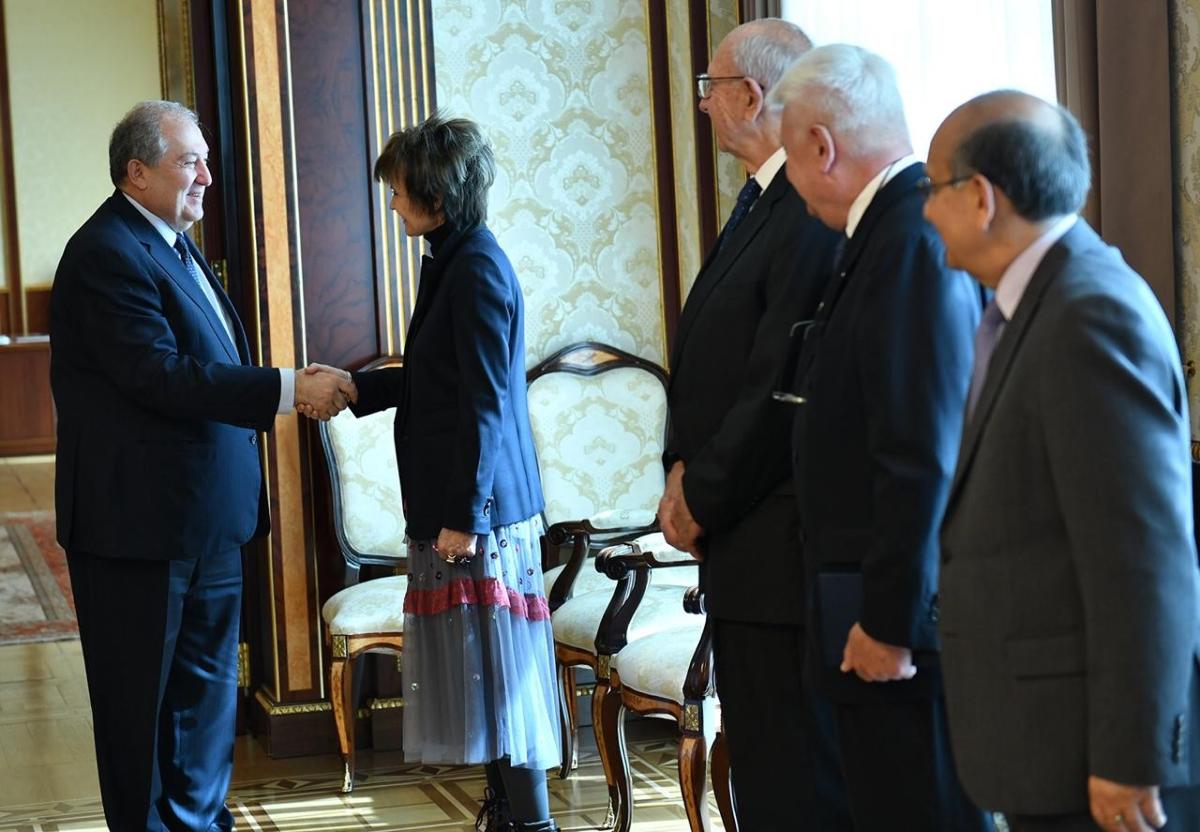 The following is a link to a press release issued by the Office of the President:
https://www.president.am/en/press-release/item/2019/05/11/Global-Leadership-Foundation-delegations-visit-to-Armenia