GLF Chairman FW de Klerk accepted the award in recognition of his role in dismantling apartheid and ushering in a new era of civil rights in his country, as well as for the work of the Global  Leadership Foundation to promote democracy and development in countries across the world.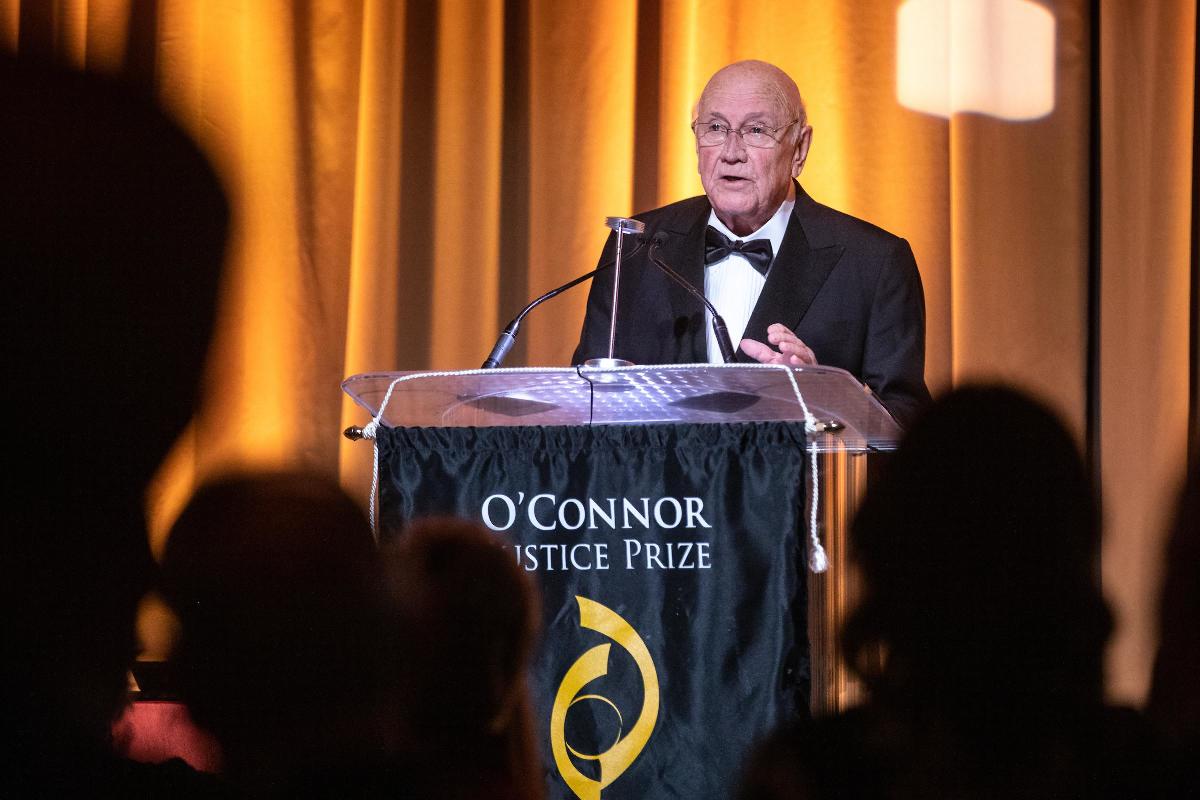 During his acceptance speech  Mr De Klerk said that statesmen have the power to change the world and positively alter the course of history, but a rule of law must be established before real change can happen.   "The affairs of mankind", he said, "do not take precedent over the tastes of the day or the wishes of the majority but by clear objective and inherently clear, immutable law."  Justice, he maintained, "is grounded on the principle that everyone, however rich or powerful, however grieved or grievous, however popular or unpopular, should be equal before and subject to the rule of law administered by independent, impartial and competent courts."
The O'Connor Justice Prize was established in 2014 to raise visibility for rule-of-law initiatives; recognize people who have made extraordinary contributions to advancing the rule of law, justice and human rights; and to honor Justice Sandra Day O'Connor's legacy.
O'Connor Justice Prize co-chairs Barbara Barrett, former ambassador of the United States to the Republic of Finland and retired Arizona Supreme Court Justice Ruth McGregor presented the award.
"Simply put, in my lifetime in all the world no one has done more to advance human rights than President De Klerk," Barrett said. "His heroic decision to end apartheid and reach a peaceful transition to a full democracy in South Africa may have upset some of his countrymen, but it also inspired democracy and human rights as a movement across the African continent and around the globe. Decades after his presidency, his Global Leadership Foundation continues to advance freedoms in scores of other countries."