Federica Mogherini appoints Enrique Iglesias as Special Adviser for Venezuela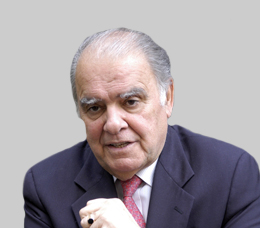 In line with the European Union's firm commitment to contribute to a peaceful and democratic solution to the Venezuelan crisis and as a follow-up to discussions held in the context of the International Contact Group, High Representative/Vice-President Federica Mogherini has appointed Enrique Iglesias as her Special Adviser for Venezuela.
The appointment or Mr Iglesias – a Spanish-Uruguayan economist who is a former secretary-general of the Ibero-American General Secretariat and was also President of the Inter-American Development Bank as well as Foreign Minister of Uruguay – will enable a more sustained and reinforced political and diplomatic engagement on the situation in Venezuela.
Mr. Iglesias will support the work of the EU and of the ICG to help promote a peaceful, democratic solution to the crisis in Venezuela, through free and fair elections. He will provide advice to the High Representative and to the ICG on steps that could be taken to work towards these goals and will also engage in outreach efforts to relevant stakeholders in Venezuela and to international and regional actors.
https://eeas.europa.eu/headquarters/headquarters-homepage/63282/federica-mogherini-appoints-enrique-iglesias-special-adviser-venezuela_en